WEL
COME TO BM-INDUSTRITEKNIK A/S


BM-Industriteknik A/S is situated in Bandholm (DK) on the island Lolland and employs 50 very well-educated workers. Our company was founded in the year 1960 as a machine factory.
Our total production area is 2500 m², the interior area alone i
s
1000 m². The crane installations have a capacity up to 60t.
Our modern production facilities is situated in close vicinity to the harbour making it possible to produce and transport even large scaled constructions in one piece.
Owing to our experience and qualifications of our employees we are also specialised in the production and assembly/mounting of e.g. process plants, evaporators, drying units, pressure tanks as well as piping assemblies in black as well as stainless steel.

ORDER PRODUCTION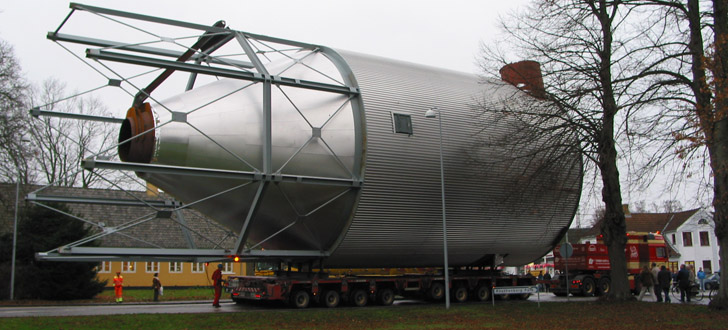 We are an order producing company who manufactures according to the customers drawings and specifications - this often in cooperation with our engineers.
Besides our order production we have self-designed production of machines for the sugar and potato
indus
try
.
EXPORT
Approximately 70% of our total production are either directly or indirectly exported and our qualified technicians perform i
nstallation
and testing all over the world.
We are,
among others,
certified through: TÜV (D), Apave (F), Stoomwezen ( NL), SA (S), "Arbejdstilsynet" ( DK), Lloyds and Norsk Veritas.
The permission fo
r machining stainless, corrosion-, acid- and heat-resistant
materials are obtained and available. Our technicians and engineers are capable of
, in cooperation with the customer, troubleshooting
and solving technical issues, hence complete the production in our work shop.
Our well-educated and trained staff are also at your disposal for assembly/mounting/installation to a fixed price or against an hourly rate.
Look below: Example of one of our larger projects, i.e. a drying unit for the flue gas purification.
Please double click on the start button in the lower left corner below to open the movie-clip